In the event of a loss or emergency, call us!
At AccèsConseil, our specialists are available 24/7.
We will answer your most pressing questions and start processing
your file so that you get benefits when you need them.
Are you an Intact Insurance client?
File your auto or home insurance claim online!
Just use the Intact Insurance App or the online Client Centre. It's quick and easy. And there's no need to call.
Has your claim been filed? With Intact Insurance Online Services, you can check the status of your claim 24/7.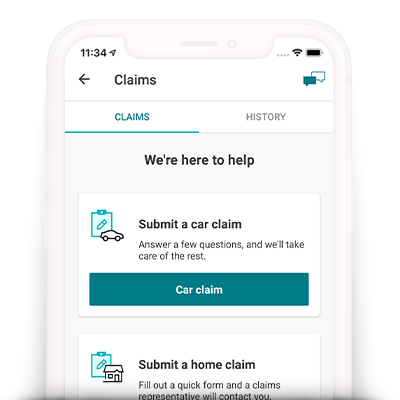 Auto insurance claims
Make sure you have all the information about how and where the accident happened. You will need a copy of your joint report, police report or incident number. It's also useful to have the names of witnesses and third parties.
Property insurance claims
To make it easier for us to process your claim, make sure you have the following information on hand: description of the incident, full inventory of the damaged property and contact information of any third parties. Take photos and protect any undamaged goods to limit the loss.
Life and health insurance and financial services
If you need to make a life or health insurance claim, you may be going through a hard time. Our financial security advisors are there to help.